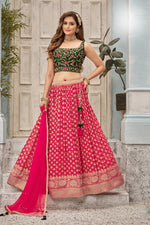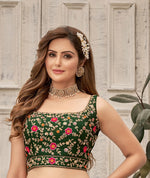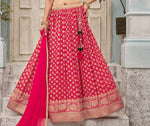 Carmine Sequin Embroidered Silk Bridal Lehenga
Enliven the glory of traditionality with the mesmerizing Royal Pink Lehenga!
This stunning and dazzling lehenga will add the perfect zeal to your celebrations!
Wash care instructions- Dry clean only when needed.
To the unwavering trust of our customers, we promise to deliver the exact product displayed on the website.